Choose a real estate agent who is
Experienced, Honest, Knowledgeable, Transparent, Skilled, Personal
Get a free market appraisal and find out the value of your property.
What Customers Say About Us
Don't take our word for it, listen to our customers' voice. They talk from their heart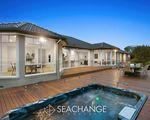 We can't believe it, Geoff has left us speechless..... again!!! We can't thank Geoff enough for all his hard work & dedication! Geoff spent hours & hours working on our property! His team launched an outstanding campaign followed by a very profess...
Rob & Kirstel
Geoff is a true professional! It was a absolutely pleasure all the way thru! I recommended Geoff to anyone who wants a hard working, honest and genuine real estate agent.
Yasmin & Hesh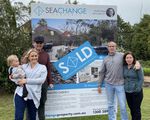 Geoff is simply the best agent on the peninsula. He has a one stop shop of professionals who make the process simple and stress free. Geoff has certainly over achieved for us and in this market did a remarkable job.
Mark and Kim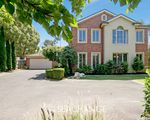 My wife and I recently used Geoff Oxford owner of Seachange Real Estate for the sale of our house in Hastings. We found Geoff, Rob Lewis & the team to be exceptionally honest, extremely knowledgeable and they were"on it"when it came to any request...
Rob and Gail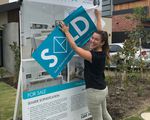 Geoff and his team at Seachange exceeded our expectations set by previous agents and managed to achieve a high price in only a 4 week campaign. We highly recommend Geoff as his professionalism, communication skills, feedback, and positivity are...
Lochlan & Eloise
We couldn't be happier with the sale of our home through Geoff and the Seachange team. Initially Geoff was kind enough to suggest how we could change up a few things in order to get a sale. His ideas were thorough and covered tweaks we could make ...
Eliza & Bill Dynes
What's included in an appraisal
Price Estimate
Our professional opinion of the marketability and the likely selling range of your property
Similar Recent Sales
Compare your property to others like it that have recently sold
Marketing Plan
A personalized plan and advice on how to market your property to reach buyers and achieve maximum sale price
Current market trends and conditions
Your Content 1.
Your Content 2.
Your Content 3.
Your Content 4.
Your Content 5.
Results-oriented advertising strategies
Your Content 1.
Your Content 2.
Your Content 3.
Your Content 4.
Your Content 5.
How much is your property worth?
Fill in the form and we will contact you with information about current market trends and conditions, local property values, the appropriate method of sale for your property, results-oriented advertising strategies, and a detailed timeline of the selling process.